Your one-stop source for business management applications
Tecso ERP Accelerate Your Business Performance
It simplifies every part of your operation, leaving you lean and ready for whatever comes next, wherever you are in the world.
Finance Management
Reduce costs and boost productivity with fast, integrated accounting and financial management software.
Operations and Project Management
Optimize operations and distribution processes to eliminate waste and deliver on time—every time.
Business Intelligence and Analytics
Make smarter, more confident business decisions faster than ever before.
Improve productivity
Motivated, focused, empowered, productive, and efficient people move your company towards success.
Envision Success
Success comes from enabling your workforce to make better decisions and execute appropriate actions in response to ever-changing business needs.
Grow With Confidence
You can improve productivity by connecting processes from each part of your business, securely and in real time.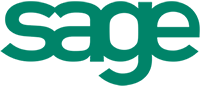 Tecso Payroll & HR Solution
Tecso Payroll & HR Solution is a module-based system that empowers HR professionals to pick the exact solutions that befit your business requirements, including payroll, leave and claims, projet costings and employee self-service. As the business expands, you can easily add more modules to the system.
Tecso Payroll Solution comprises of multiple modules. They are compatible with external solutions such as Enterprise Resource Planning (ERP) and Time Management System.
 Featured Modules:
Payroll Module
Human Resource Management
Email Pay-Slip
Leave Management
Project Costing
Cost Centre
Employee Self-Service Portal
Time Management System
Benefits of using Tecso Payroll Solution:
Compliant to local legislations at all time
Automate HR policies and processes
Eliminate unnecessary human errors
Free HR of the manual routines to focus on more strategic tasks
Enhanced data security
Pre-approved iSprint packaged solution.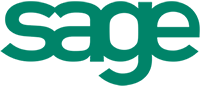 Tecso Point-of-Sale System (POS) Solution
Tecso POS is an intuitive and user-friendly point of sales system; with much design thoughts being put on operations and support which has eased us in collecting the transactions data as well as customisation of configurable item as and when we like. It is definitely a good replacement for the traditional cash register!
Sales Management
Generate sales invoices and receipts
Manage discounts and promotions
Hold & recall receipts
Multiple payment modes
Configurable receipt layout
Generate delivery order
Payment by instalment
Voiding receipt with supervisor approval
Comprehensive product sales reports
Inventory Management
Goods receiving from supplier
Stock Issue & Stock Transfer
View Stock Balance
Keep track of detailed stock activity
Manage Multiple Inventory Locations
Integrated barcode label printing
Comprehensive Inventory Reports
Other Modules
Stylist Module (Scheduling & service history & reports)
E-Menu (on register or on handheld devices)
Queue System (for Fast Food Francises)
Kitchen Printers
Table Management (for Restaurants with Dine-In requirements)
Customer Management
Manage Customer Database
View Customer Past Purchases
Membership Point Reward System
Manage Membership Discounts
Customer Purchase Reports
Email & SMS function
Hardware Integration
Touch Screen
Receipt Printer
Barcode Scanner
Cash Drawer
Tablet & Handheld Devices
Barcode Printer
The Perfect Solution For
Fashion Boutiques
Coffee Shops
Homeware Stores
Health & Beauty
Computer Shops
Bike Shops
Sports & Outdoors
Food & Drink
Salons
Get in touch with us to find out more
Drop us a line, we are glad to answer your questions.