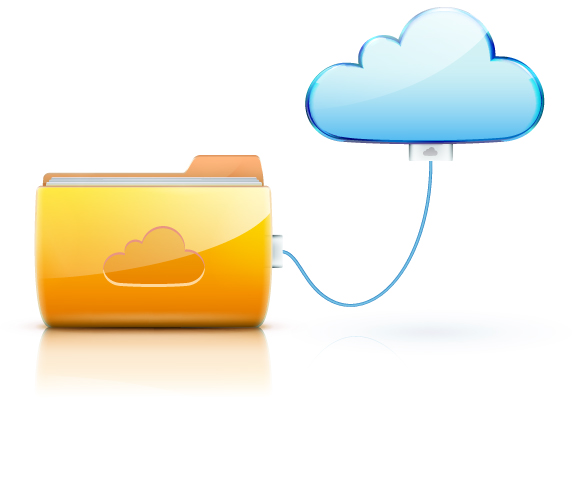 It is really easy to get started as we get all the complex setup done for you. It is as simple as plug and play.
Hosted CRM Service
It is really easy to get started as we get all the complex setup done for you. It is as simple as plug and play.
Get Free Trial
Powerful System
Comes with all the business essentials like Sales Management, Contract Management, Project Management, Email Marketing and more..
Get Organised
Getting your operations organised where up-to-date data are readily available anytime, anywhere.
Affordable for SME
SME needs to keep costs low while trying to grow at all means. Here is the solution for you. Robust and effective solution at very affordable price. The system will scale with you as your company grows.
Simple Pricing Plans
All-inclusive price plans where you can get the best features at a very affordable price.
Amount shown is price per account but billed on an annual basis
Unlimited Email Mailboxes
Accounts & Contacts Management
You can now manage your customer accounts and contact information in a holistic system ;where you can draw logical relationships between contacts, accounts and activities.
This helps to quicken customer service and response to serve your customers better.
Calendar
You can manage your time by scheduling your meetings, tasks, calls on your personal calendar, and share it with your team so everyone is in the loop.
Boost your team collaboration and productivity easily.
Calls Module
Schedule and record call logs for every inbound and outbound calls.
Campaigns
Track, monitor and evaluate your marketing campaigns.
This includes and email marketing engine where you can customise your email marketing templates for maximum effectiveness.
Case Management
Track and record interactions of your customer service/support with your customers.
E.g. Request for help, Feedback, Complaints etc.
Contracts Management
You can manage your contracts and renewal dates easily with this feature.
You can also upload contract documents for safe keeping and easy reference.
Document Management
With Document Management feature, you can attach relevant documents that you might need for projects or customer profiles to a particular company account/contact.
e.g. Work Permit, Approval Letter etc.
Events Management
Manage Event Information easily and send invites to your attendees with a few clicks away.
Quotation
Use to create, track and send quotations to your customers in a few simple clicks. Once it is approved, you can even convert that to an invoice to your customer.
Invoices & Billing Module
Create, send and track status of invoices to your customers.
Meetings
Schedule meetings and track followups easily with this Meeting feature in CRM
Notes
Internal notes can be kept to ease communication between your company team members.
Leads Management
Leads are very precious to many business owners. Which is why you will need to track the status of the lead that are assigned to your sales.
With the Leads feature, you can even convert it to an opportunity when it is ready.
Opportunity Management
An opportunity is a qualified sales prospect.
This feature allows you to track the sales opportunity throughout the Sales Pipeline until it is closed or won.
Products Management
You can create and keep your product catalogue in the CRM where you can use to generate Quotations.
This minimise error and enables easy tracking and reporting on better performing products.
Project Management
If you need to assign resources (team member or equipment) to a particular deal, you can now easily do so with this feature.
You get useful tools like Gantt Chart, Project Reports etc which allows managers to easily manage their projects in the most efficient way possible.
Reports
Real-time reporting on all the activities within CRM.
Emails
You can send and receive emails from within the CRM.
Task Management
Easily assign tasks and To-Do-Lists to your team.
Knowledgebase
Create template responses here where your team can use to respond to Cases.
Supports Multi-Languages
Supports over 50 languages from around the world.
Desktop Notifications
Receive desktop notifications, such as upcoming meetings and newly assigned leads.
Advanced Search
Search and find information easily with Advance Search feature in CRM.
User Management
Manage users, roles, passwords and access rights.
REST API
Integrates with other applications like ERP, Marketing Tools and more.
Mobile Responsive
You can access and view the CRM from any device (Tablets, Mobile Phone, Desktop, Laptop), wherever you are.
Custom Workflow
Automated actions based on conditions set within the CRM.
Customisable System
Speak to us if you need more customisation on the functionality and User Interface.
Frequently Asked Questions
Can I upgrade to another plan anytime?
Yes, you are free to upgrade to a higher plan anytime.
What is your refund policy?
We offer no-questions-asked refunds to all customers within 30 days of your purchase. If you are not satisfied with our product, then simply send us an email and we will refund your purchase right away. Our goal has always been to create a happy, thriving community. If you are not thrilled with the product or are not enjoying the experience, then we have no interest in forcing you to stay an unhappy member.
How do I get support when I need?
We treat customer service and support very seriously as it is the most important factor in our promise of providing a 24/7 Helpdesk Support Service. Properly structured departments take care of different types of hosting and ad-hoc support to ensure our customers can rely on us to tackle on related issues that they may encounter.
Reaching out to our support team is as easy as it gets; you can do so either via email, live chat or phone and our team will do our best to accurately and swiftly answer your questions and assist with the difficulties.
How is the performance and security like?
Let Tecso take care of the advanced security setup and monitoring for your system. With our security sentry and cyber-threat prevention architecture in place, rest assured that your services are proactively monitored around the clock and you can expect timely reports of suspicious account activities to determine if a threat is imminent.
You can expect to get:
1) Timely security patches against the latest security flaws.
2) 99.9% Uptime Guarantee
3) Active security monitoring and pro-active notifications on potential threats
4) Multiple Network redundancy to ensure optimal uptime.
Don't Be Shy
If we didn't answer all of your questions, feel free to drop us a line anytime.